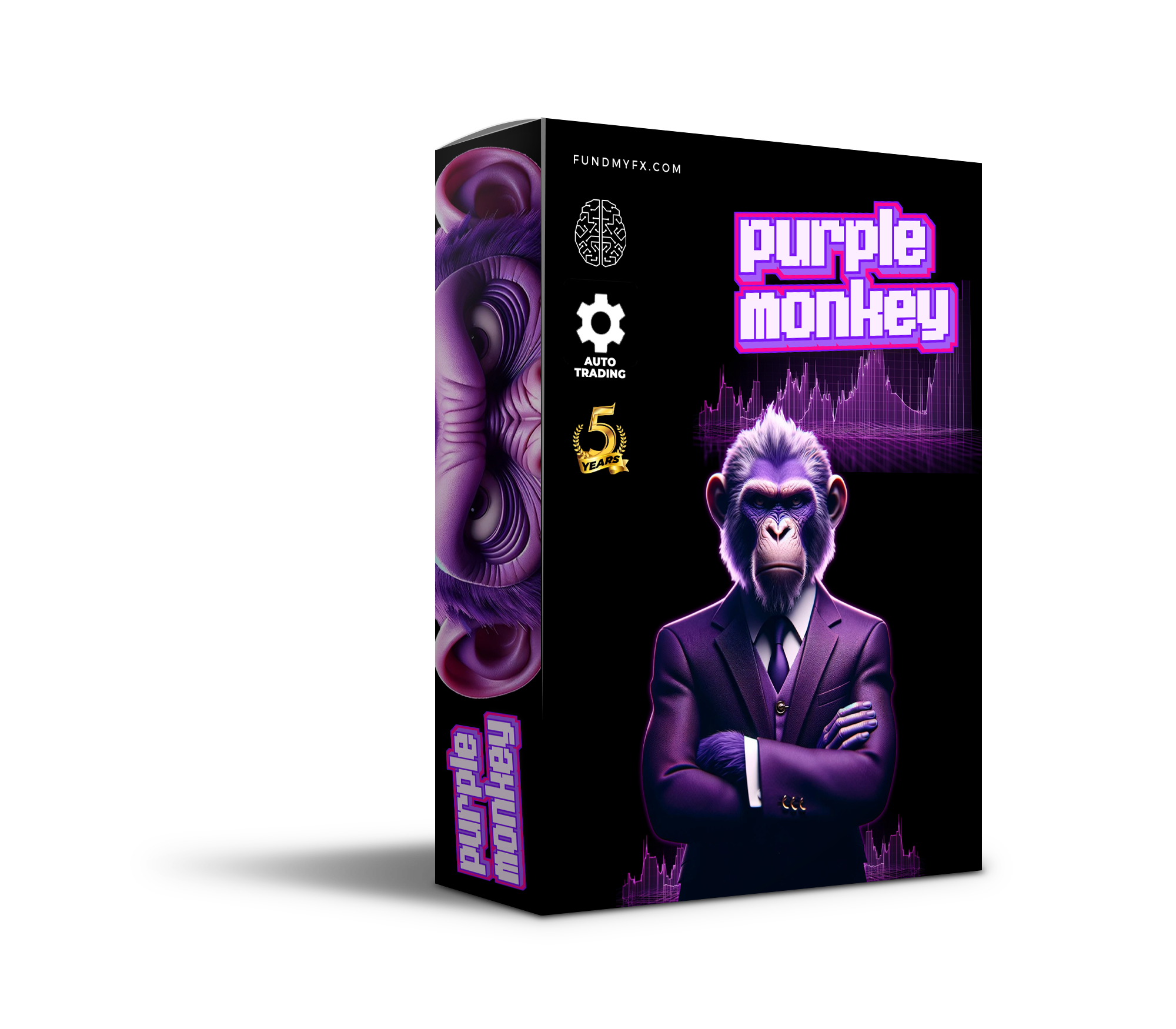 A Premier Clone of WAKA WAKA EA with Over 2000% Profit in 6 Years – Ranked Top 10 Globally on Myfxbook.com 
Description
The Purple Monkey Forex Trading Robot is a top-tier automated trading system, cloned from the renowned WAKA WAKA EA. With a track record of
6 years of live results
, it has achieved over
2000% profit gain
, as showcased on myfxbook.com, placing it among the
top 10 EAs globally
.
The Purple Monkey EA is a fully automatic, plug-and-play Forex trading robot, mirroring the highly successful WAKA WAKA EA. It's designed for easy setup in under a minute on MT4, with pre-configured settings for news checking, lot sizes, trading pairs, and fund allocation.
Requiring minimal client intervention, it promises hands-free trading and replicates WAKA WAKA's impressive 6-year performance record. Additionally, it offers a 15-day free trial, allowing users to test its efficacy at a lower price point compared to its counterpart.
Experience Proven Success with Purple Monkey EA
Six Years of Verified Results: Explore our extensive live performance data on Myfxbook, showcasing a consistent track record over six years.
Fully Automated Trading: Set it and forget it. Our EA operates autonomously, requiring no monitoring or intervention, perfect for both busy amateurs and seasoned professionals.
Free 15-Day Trial: Test our system risk-free. Experience the power of Purple Monkey EA with a complimentary 15-day trial period.
Universal MT4 Compatibility: Seamlessly integrate with any broker account on the popular MT4 platform.
Consistent Monthly Growth: Aim for steady financial growth with 6% to 10% monthly profit potential.
Accessible to All Trader Levels: Whether you're just starting or a trading veteran, our EA is designed for ease of use and effectiveness.
Round-the-Clock Support: Our dedicated support team is available 24/7, ensuring you have assistance whenever needed.
Smart Risk Management: Benefit from our sophisticated risk management system, minimizing exposure while maximizing returns.
Safe Trading Settings: Operate with peace of mind using our low-risk settings and predefined risk limits, tailored to safeguard your investments.
Embrace a smarter way to trade with Purple Monkey EA – where innovation meets reliability
Requirements
MT4 Broker Account: You must have an active MT4 account from any broker of your choice.
Minimum Funds Requirements
Cent Account: A minimum of $300 to get started.
Standard Account: A minimum balance of $1000 is required.
ECN Account: Start with a minimum of $6000 to leverage the full potential of the EA.
Leverage Requirement: Ensure your account is set to a leverage of 1:100.
VPS for Continuous Operation: Utilize a Virtual Private Server (VPS) to keep the EA running 24/7 for uninterrupted trading.
Over 6 Year Live and Verified Result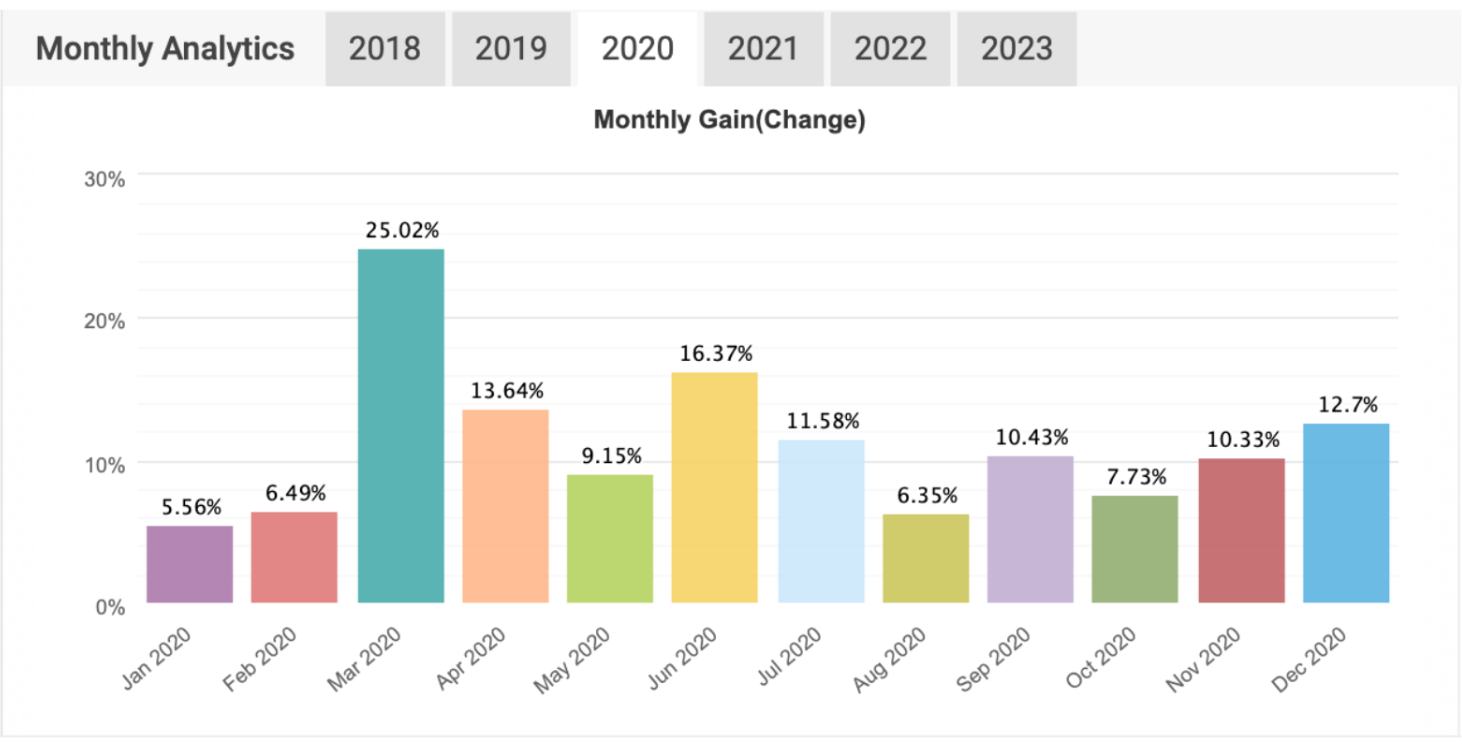 "Get Your Purple Monkey EA Running in Under a Minute!
Watch Our Quick Installation Video Now.
Our Commitment to Satisfaction: Risk-Free Trial and Refund Policy
15-Day Free Trial: Experience the Purple Monkey EA with no commitment. Try it for 15 days absolutely free, and see the difference it makes in your trading.
60-Day Full Refund Guarantee: We stand behind our product. If you're not completely satisfied, we offer a 100% refund within the first 60 days of your purchase.
Easy Ordering and Usage Process
Order Directly from Our Website: Simply place your order through our website. Enjoy a 15-day free trial period with the option for a full refund at any time during the trial.
Contact Us for a Free Trial: Prefer a more personalized approach? Contact us directly via WhatsApp to request your free trial file. Reach out to us at +90 531 463 68 34 and we'll assist you promptly.
About Us
We are Sinry Advice a full-time team of Forex traders and Forex tool developers. Like every trader we've had both good times and bad, we know just how hard it is to grow your portfolio especially if you are new to this market, this is why we have decided to work on building tools that will help traders to get started with trading.
Our Mission
Our Mission is to create a community based on transparency and legitimate result for our users. We at Sinry Advice will work hard to create the highest quality Forex trading tools

 and indicators for your trading journey.
BEST BROKER FOR AUTOMATED TRADING Tools?
As a EA developing company we have tested many brokers and have found that based on their high speed servers, low spreads which is the key in optimal tool performance and low commissions, OpoFinance has become the broker of our choice