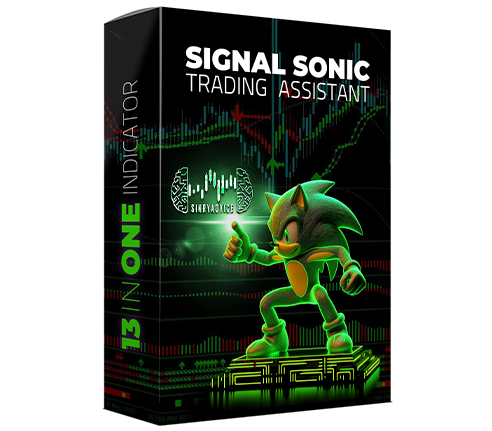 Signal sonic is a cheapest system to help you with buy and sell signals for the best results.
Description
Signal sonic is our newly developed indicator system. This system includes 13 inner indicators to give you the most accurate signals. Using this to help you to become a better trader in long-term also observed the chart behavior and act according to it.
*** do not rely only on this indicator, and use other indicators as a confirmation on the signals.
Features
Appliable on all MT4 accounts

13. Inner indicators

Great tool for beginners and professionals

Non Repaint

Easy five-minute installation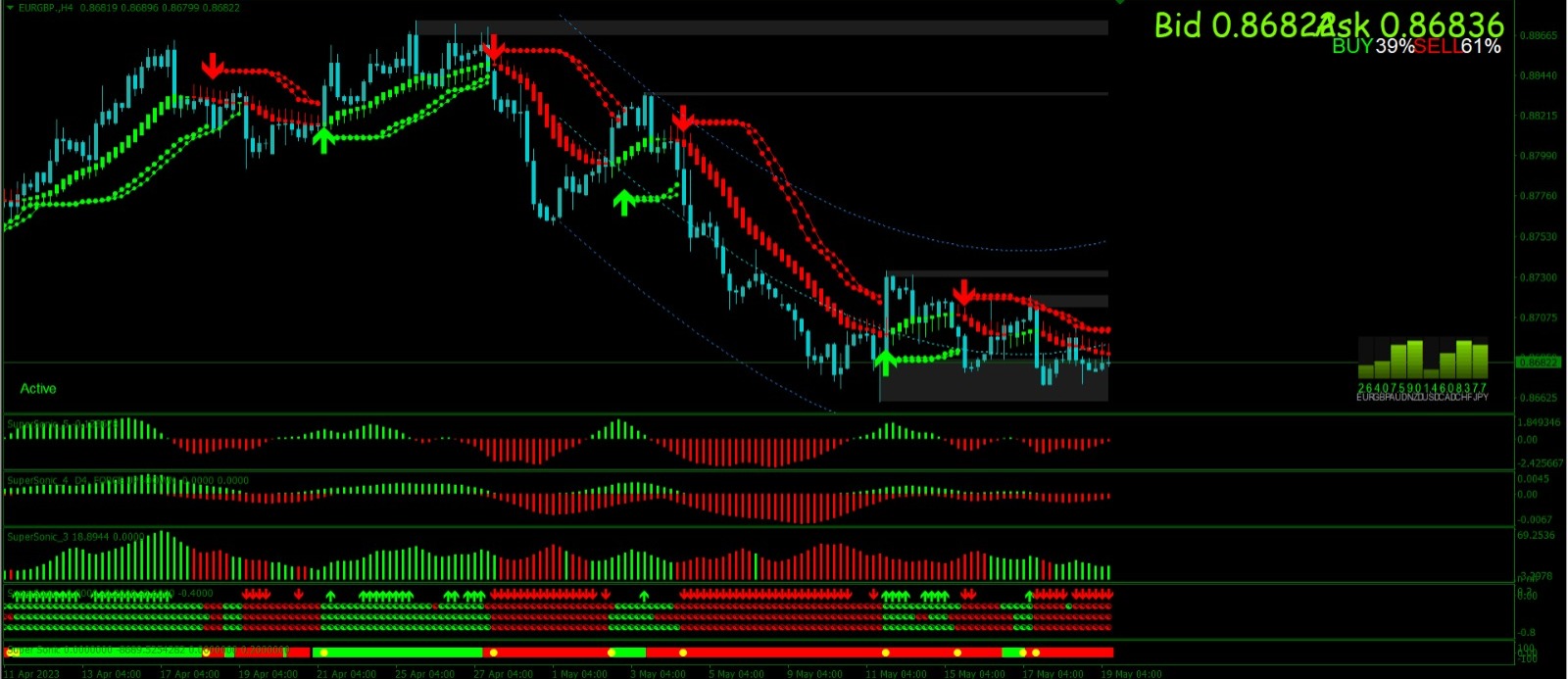 User Guide

Please note that this system should not be solely relied upon for trading signals. It is important to conduct your own analysis and stay updated with market fundamentals. This tool should only be used to confirm your decisions.
There is no particular time frame or currency pair in which this system performs better than others. It all depends on your personal trading strategy and plans. You need to invest time in testing different time frames and currency pairs until you achieve the desired and expected results with this tool. The system has a win rate of over 79%, but its effectiveness ultimately depends on how well the trader utilizes it as a trading assistant.
Once you add the trading assistant tools to your chart, you will be able to see arrows indicating buy and sell signals in the top right corner. Below the chart, you will find several bars. It is important not to rely solely on the buy or sell arrow; instead, you should consider all the factors together to obtain confirmation.
For instance, if you receive a buy arrow on the chart, make sure that all the bars below the chart are green in color. Additionally, the win rate number in the top right corner should be above 80%. Only after these conditions are met can you confirm taking the trade. Remember to also check fundamental news and avoid trading on news days.
Installation
Activation
Experience the remarkable power of our system, completely free and unlimited, as our heartfelt gift to you, our valued visitors. To ensure its proper usage and respect for copyright regulations, this system operates seamlessly with one broker without the need for any activation or license key.
Simply sign up on Opofinance using the provided link, and you can access the Signal Sonic system without limitations or cost on both Live and Demo accounts.
About Us
We are Sinry Advice a full-time team of Forex traders and Forex tool developers. Like every trader we've had both good times and bad, we know just how hard it is to grow your portfolio especially if you are new to this market, this is why we have decided to work on building tools that will help traders to get started with trading.
Our Mission
Our Mission is to create a community based on transparency and legitimate result for our users. We at Sinry Advice will work hard to create the highest quality Forex trading tools and indicators for your trading journey.